Ken Ludwig's Comedy Farce Lend me A Tenor set to open

The Chianti is poured, the wine is chilled and the stage is set for all the mayhem to come when Maurer Productions OnStage brings Ken Ludwig's comedy Farce "Lend Me A Tenor" to the stage.

Read More>>

Dracula Closes the Coffin for the last time at Kelsey.
Maurer Productions OnStage began its 10th season by sending shivers into the night with the Bram Stoker classic Count Dracula.
Maurer Productions Names Judi Parrish to the MPO Board of Directors
The award-winning production company Maurer Productions OnStage is pleased to announce Judi Parrish as the newest member of the MPO Board of Directors. As one of seven board members, Judi will have a voice in the direction of the company, how the group manages its productions, and will play an integral role in show selection. Judi is also an accomplished local director and may also be seen directing shows for MPO from time to time.
Tenor Celebrities Promote the kelsey season.
Who hasn't seen actors or sports figures in commercials extoling of the virtues of everything from luxury cars to shaving cream? Marketers know that people connect with their favorite celebrities; it's almost like an old friend telling us how great their product is. Well the Kelsey Theatre has some celebrities ready to tell you about it's winter/spring season… well almost.
Maurer Productions OnStage Goes from Stage to Screen
Maurer Productions OnStage, as its name implies mainly produces shows for the stage. But occasionally we have been asked to help with video productions being produced or shot around the state. Over the years we have been approached to help find actors for a BBC documentary that was shooting re-enactments in the US as well as find actors for educational and training videos.
Where in the World is Clementine Now!
Well she is at it again. Clementine, the 24 foot long dragon created for the Maurer Productions OnStage presentation of Shrek the Musical last May has once again gone on the road. After her last time out at Downstage Center Dance Studio, she's been resting, but now she is ready to go and this time it was to West Windsor-Plainsboro High School North.
Talking About Cat on a Hot Tin Roof
In this Podcast we talk with the director and some of the cast of Cat on a Hot Tin Roof co-produced by Theater to Go and Pierrot Productions at the Kelsey Theatre on the campus of Mercer County Community College. Our guests include Director Ruth Markoe and cast members Robert Lanchester, Ray Fallon and Mariel Rosati






Sign up to receive our news- letter, audition announce- ments, updates about our productions and news about other local theatre projects.






Roman Sohor and Andrew
Timmes in MPO's production of Lend Me A Tenora.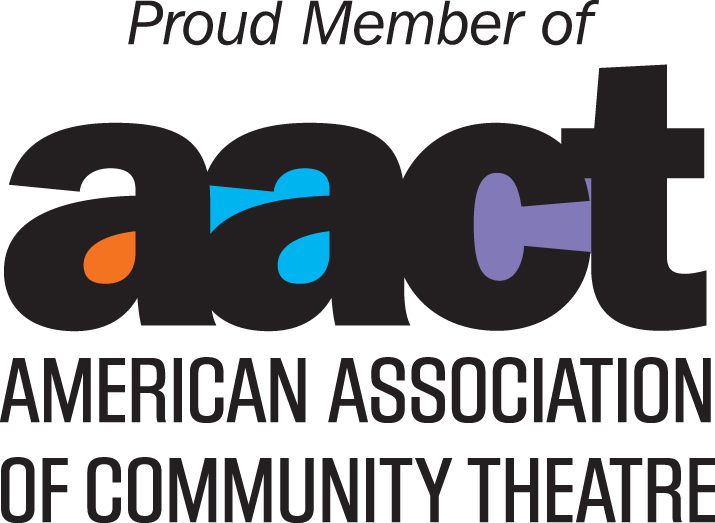 Visit Aunt Selma's Chocolate and Candy at http://www.auntselmascandy.com/