Are you a past Alumni of Maurer Productions Onstage? We want to know what you are up to. Use

our Submission form to let us know what shows you are in Now. Then Keep up to date with your cast mates from past shows or see what other MPO Alumni are doing with the MPO Alumni Calendar.





Check out Backstage Pass, the new series of podcasts covering

community theater in Central New Jersey. Hosts John and Dan Maurer will bring you interviews with actors, directors, musicians and others actively working in local theater.





Looking to audition for an OnStage

production? Want to work backstage, help build sets or work on costumes? Sign up with our CastMe system and let us know who you are. CastMe is an online resume system developed by MPO to make it easier to have your info available for auditions and volunteering. Just follow the link, sign up and put in your information. The next time you want to audition your info will be available.




Learn more about the Kelsey Theatre and check out the facility.




Video Series Takes You Behind the Scenes of Shrek the Musical
Production Kicks Off with Breezin' With Bierman Appearance

Last Friday, in a live televised interview on Princeton TV's popular Breezin' with Bierman show, Director Laurie Gougher and Executive Producer John Maurer premiered the first in a series of behind-the-scenes videos and announced the start of production for MPO's Shrek the Musical, opening at Kelsey Theatre on May 30.

Kelsey Theatre Veterans Sign on to 2014 NJACT Board
Marie Fiorello, in-coming president of the New Jersey Association of Community Theaters (NJACT), recently announced the annual realignment of the organization's management board via the company's Facebook page. In 2014, NJACT's six-member board will include two long-time members of the Kelsey Theatre community, Jane Coult and Elizabeth Rzasza, while the board bids a fond farewell to several dedicated members including former organization president and 10-year NJACT veteran, Patrick Starega.
Vagina Monologues Benefit To Be Presented by MCCC Theatre Program March 7-8
The Mercer County Community College (MCCC) Theatre Program will shine a spotlight on the continuing plague of violence against women during Women's History Month in March. Theatre and Entertainment Technology students team up to present Eve Ensler's The Vagina Monologues at MCCC's Trenton Campus on Friday, March 7 and Saturday, March 8 at 7:30 p.m. in Kerney Hall, 102 North Broad Street.
Time to Fly with Peter Pan at MCCC's Kelsey Theatre March 8-23
Fly along to the magical world of Neverland when The Yardley Players present Peter Pan, the Musical at Mercer County Community College's Kelsey Theatre. Dates and show times for this timeless adventure are: Saturdays, March 8, 15 and 22 at 2 and 8 p.m.; Fridays, March 14 and 21 at 8 p.m.; and Sundays, March 9, 16 and 23 at 2 p.m.
Tomato Patch 2014 Registration Now Open
Tomato Patch Visual and Performing Arts Workshops, held annually on the West Windsor Campus of Mercer County Community College, is the longest running, most successful summer arts program in central New Jersey, now in its 41st year. Since 1973, over 6,500 students in grades 5 through 12 have spent several weeks of their summer exploring the visual arts, dance, theater, and vocal music under the guidance of a highly qualified staff of teaching professional artists.
Craft Fair to Support RHS Theatre and Band Students March 15
Back for its eighth year and bigger than ever; the RHS 100% Handcrafted cutting edge arts and crafts fair will take place on Saturday, March 15, 2014, from10am - 3pm at Robbinsville High School in Robbinsville, New Jersey.
Alumni Happenings for March, April and May
See where MPO alumni are performing in March, April and May including August: Osage County, Into the Woods, Ravenscroft and Les Miserables.
March Quiz
To help distract us from counting the number of inches of snow outside and the number of days until spring, this month's quiz is about song titles with numbers in them, followed by a few questions on sports on Broadway.








Sign up to receive our news- letter, audition announce- ments, updates about our productions and news about other local theatre projects.






MPO Alumni, Victoria Scialfa & Rachel McCleary at the PSU Homecoming. 2012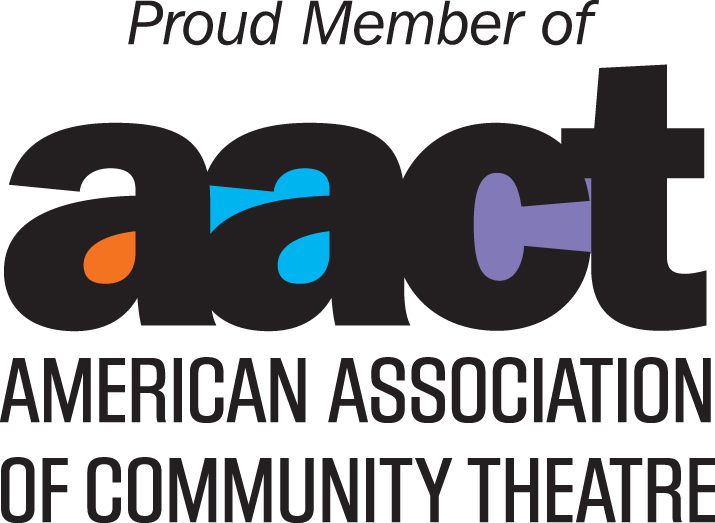 Visit Aunt Selma's Chocolate and Candy at http://www.auntselmascandy.com/