Ken Ludwig's Comedy Farce Lend me A Tenor Leaves them laughing!

Maurer Productions OnStage began its 10th season by sending shivers into the night but ended it with heartfelt laughter as Ken Ludwig's comedy Farce Lend Me A Tenor thrilled Kelsey audiences.

Read More>>

Next Season Maurer Productions Travels the World
and takes on Hollywood
Maurer Productions OnStage is proud to announce our 11th season. First we will take you on an adventure, and then you will laugh and sing.
MPO Board honors retireeing members
It's sad when you can't hang out with your friends like you used to, but sometimes real life gets in the way and things change. So it is with a heavy heart that we bid a found farewell to two of Maurer Productions Board members.
Tomato Patch 2015 Gearing up for Summer Fun
The longest running, most successful summer arts program in central New Jersey, now in its 42nd year!
Where in the World is Clementine Now!
Once again Clementine, the 24 foot long dragon created for the Maurer Productions OnStage presentation of Shrek the Musical last May, went above and beyond during her visit to Collingswood High School. Being a full figured dragon may turn a knight's head but can sometimes cause problems. Collingswood high has a beautiful old theatre but not many large entranceways.
NJACT Reviewer Training in April
The NJACT Perry Awards are given for outstanding achievements in New Jersey Community Theater. At the beginning of each season, NJACT Member Theaters submit their shows for award consideration.
Alumni Happenings for April and May
Join us as we celebrate another opening of another show with our Alumni.






Sign up to receive our news- letter, audition announce- ments, updates about our productions and news about other local theatre projects.






Mike Gilch and Frank Falisi in The Pennington Players production of PICASSO AT THE LAPIN AGILE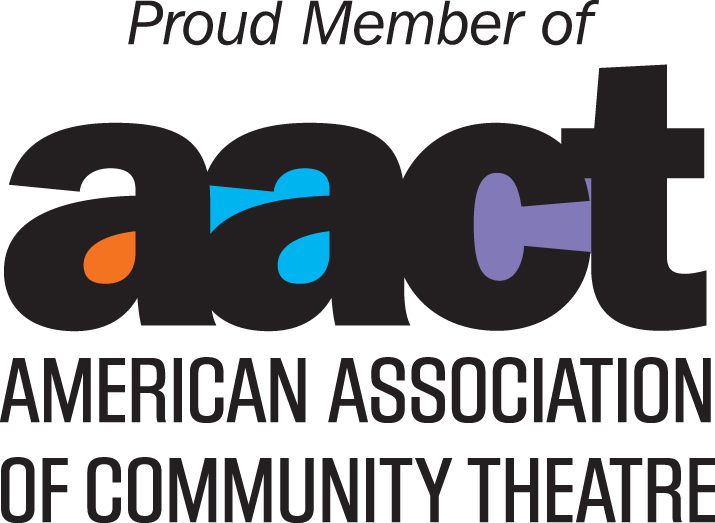 Visit Aunt Selma's Chocolate and Candy at http://www.auntselmascandy.com/