Monty Python's Spamalot Delivers Medieval Mania in a Muscial

On the heels of blockbuster musicals like Avenue Q and AIDA, the award-winning team at Maurer Productions OnStage will deliver Monty Python's Spamalot, the irreverent and spectacular Broadway spoof of the King Arthur legend. The show will run at Kelsey Theatre on the West Windsor campus of Mercer County Community College. Dates and times for this production are Fridays, Nov. 15, 22, and 29 at 8 pm; Saturdays Nov. 16, 23, and 30 at 8 pm; and Sundays, Nov. 17, and 24, and Dec. 1 at 2pm. A reception with the cast and crew follows the opening night performance.

Kelsey Theatre Companies Score at the Perry Awards; MPO and Pennington Players Take Home Hardware
Maurer Productions OnStage is thrilled to be honored beside other Kelsey Theatre production companies as recipients of 2013 NJACT Perry Awards. The awards ceremony, held in September, was hosted by the New Jersey Association of Community Theaters (NJACT).
ADVICE FOR ACTORS: "Pretty" Doesn't Cut It: Finding the Right Photographer for Your Acting Headshot by Meera Mohan - Actress (AEA), Photographer and MPO Alum
(Editor's Note: Guest columnist Meera Mohan is a professional actress and photographer. Over the years she has appeared on the Kelsey Theatre stage many times including MPO's acclaimed productions of Man of La Mancha and Elton John and Tim Rice's AIDA. We invited her to share some of the knowledge she has acquired during her pursuit of a theatre career. To learn more about her photography click here.)
Carrie: The Musical Now Playing at Kelsey Theatre Through Oct. 27th
From the annals of American horror comes "Carrie, the Musical," to be presented by Pierrot Production at Mercer County Community College's Kelsey Theatre this Halloween season. Eight performances are left, including a midnight show.
Maurer's "Snow Day" Hits Amazon Bestseller Lists as Successful Virtual Book Tour Winds Down
With the help of rave reviews from readers, and the support from book bloggers around the internet, author and MPO Producer Dan Maurer's thrilling novella, Snow Day, hit no less than two Amazon.com Bestsellers lists this Fall. Beginning in September, Snow Day hit #11 on Amazon's Bestselling Thrillers list and #8 on the online retailers Bestselling Horror list, where it shared virtual shelf space with the likes of Steven King's "Under the Dome" and Joe Hill's "NOS4A2".
Playful's Working Coming to Kelsey November 2
For everyone who has ever had a long, tough day on the job comes the musical Working; presented by Playful Theatre Productions at Mercer County Community College's Kelsey Theatre. This inspiring, compelling portrait of "average" Americans will be performed Fridays, Nov. 1 and 8 at 8 p.m.; Saturdays, Nov. 2 and 9 at 8 p.m.; and Sundays, Nov. 3 and 10 at 2 p.m. Kelsey Theatre is located on MCCC's West Windsor campus, MCCC's West Windsor campus, 1200 Old Trenton Road. A reception with the cast and crew takes place following the opening night performance on Nov. 1.
MPO Aluma and Fellow Students to Perform at the 2014 Edinburgh Fringe Festival; Students Scramble to Raise Funds for the Trip
MPO alumna Caroline Maurer (Winnie the Pooh, The Emperor's New Clothes) and her classmates in Robbinsville High School's Ravens Players Theater Troupe have received a very high honor. The students have been chosen by The American High School Theatre Festival as one of the top programs in the nation. As such, they have been invited to perform a show in the 2014 Edinburgh Fringe Festival.
Podcast with the cast of Working
In this Podcast we talk with cast members from Working, coming soon to the Kelsey Theatre on the campus of Mercer County Community College.
Alumni Happenings for October, November and January
See where MPO alumni are performing in October, November and January, including Agnes of God, As You Like It and Love! Valour! Compassion!.
And now for something completely different...
How well do you know Spamalot? Try our little test and see.







Sign up to receive our news- letter, audition announce- ments, updates about our productions and news about other local theatre projects.






MPO Alumni, Victoria Scialfa & Rachel McCleary at the PSU Homecoming. 2012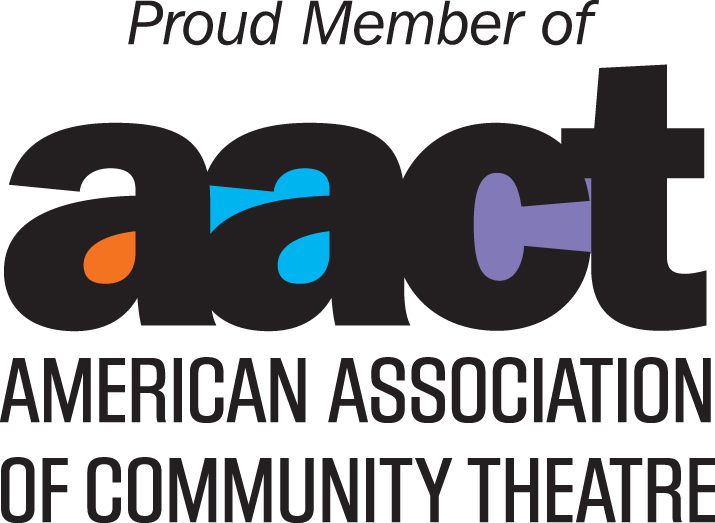 Visit Aunt Selma's Chocolate and Candy at http://www.auntselmascandy.com/