Sir Elton John (Music)



The monumental career of international singer/songwriter and performer Elton John has spanned more than three decades. He is one of the top-selling solo artists of all time, with more than 200 million records sold worldwide. Elton has won a wide array of industry awards including Grammys, Tonys, and an Oscar®, and continues to add innovative work to his personal repertoire of 35 gold and 25 platinum albums.
A prolific songwriter and a flamboyant performer, Elton had 30 different hits on the top 40 charts between 1970 and 1982. His theatrical stage appearances, with John changing into a succession of elaborate costumes and outlandish spectacles, helped make him a pop megastar. His hit tunes included "Goodbye, Yellow Brick Road," "Your Song," "Bennie and the Jets," and "Rocket Man." All were written with his longtime lyricist, Bernie Taupin.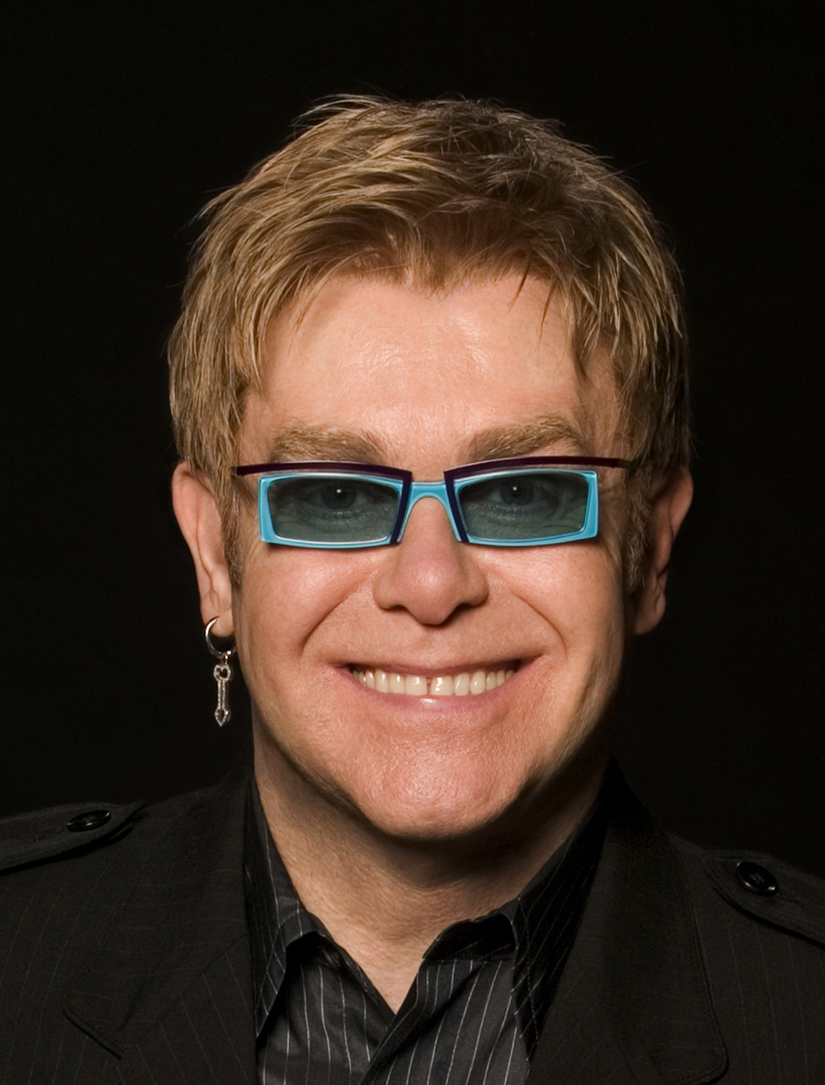 In the early 1990s, John embarked on songwriting collaborations with lyricist Tim Rice, resulting in the soundtrack to the Walt Disney Pictures animated feature The Lion King.
At first, though, Elton wasn't too sure of success. "I sat there with a line of lyrics that began, 'When I was a young warthog," John said in 1995, "and I thought, 'Has it come to this?'"
This uneasiness proved unfounded, and the resulting work earned three Academy Award® nominations ("Circle of Life," "Hakuna Matata," and the winner, "Can You Feel the Love Tonight"), and the film soundtrack album produced two top-selling, award-winning singles for John: "Can You Feel the Love Tonight" and "Circle of Life."
It also introduced Elton John to a whole new generation of fans-the children who approach him in public and tell him that they love The Lion King. The lad who grew up loving the score to Disney's The Jungle Book says, "That's exactly what I wrote it for. I wanted to write melodies that kids would like."
In 1997, The Lion King debuted on Broadway, receiving six Tony Awards, including Best Musical, and in 1998, a Grammy for Best Musical Show Album. In March 2000, the Tony Award-winning Aida opened on Broadway and John was honored with another Grammy for the Best Musical Show Album.
The smash-hit stage production of Billy Elliot, for which John composed the music, is currently running in London and garnered John a top-five hit in the UK with the song "Electricity." Billy Elliot was nominated for a record 9 Olivier Awards, winning Best Musical, among others. Elton John's fourth musical Lestat opened on Broadway April 25, 2006.
Elton is currently working on his new album, The Captain and The Kid, which will be released to coincide with his 60th birthday. This is the sequel to his triple platinum album Captain Fantastic and the Brown Dirt Cowboy, which recently celebrated its 30th anniversary with an expanded deluxe edition.
He also continues to perform his critically acclaimed Red Piano show exclusively at Caesars Palace.
A great humanitarian, John's commitment to the fight against AIDS led to the inception of the Elton John AIDS Foundation (U.S. and London) has raised over $90 million to date making the Elton John AIDS Foundation one of the largest public non-profit organizations in the AIDS arena.
In December of 2004, Elton received the Kennedy Center Honor for his lifetime contributions to American culture and excellence through the performing arts. In 1998, he was knighted by the Queen of England, who honored him with the title Sir Elton John, CBE.
Sir Tim Rice (Lyrics)
Sir Tim Rice began his career in music as a singer, performing as lead vocalist with a Pop group known as The Aardvarks, from 1961 to 1963. He attended law school from 1963 to 1966 and served as a management trainee at EMI Records until 1968, when he became a production assistant to producer Norrie Paramor.
Born in Buckinghamshire in 1944, the educational process him for a time to the Sorbonne in Paris after graduating from Lancing College in Sussex. The simultaneous experience of both college and the music world seemed to train Rice for his end career: songwriting. The 1965 song, "That's My Story," his first published and recorded effort, was also his first flop.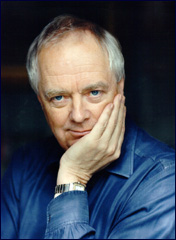 Undaunted, Rice and Sir Andrew Lloyd Webber, who had met and become friends in the London music scene of the '60s, became collaborators and signed a management contract in 1969. Subsequently, the pair was responsible for a number of production scores that became mega-hits. With Rice writing lyrics and Webber the music the team produced Joseph and the Amazing Technicolor Dreamcoat, Jesus Christ Superstar and Evita. Rice was also lyricist for Blondel, with music by Stephen Oliver and Chess, with music by the Swedish team of Bjorn Ulvaeus and Benny Andersson, both of the hit recording group, ABBA.
More recently, Rice collaborated with lyrics for the Alan Menken score of Disney's Beauty and the Beast. a long-running hit on both Broadway and the West End. He later wrote the lyrics for a 1995 album by UK singer, Cliff Richard.
By the mid-90's, Rice wrote lyrics for the Disney film Aladdin and then for The Lion King. From Aladdin, the song "A Whole New World," won him his first Oscar in the "Best Song" category while "Can You Feel the Love Tonight" from The Lion King brought him his second. The stage version of The Lion King has also achieved major success and contains several new Tim Rice-Elton John songs. From the production Evita, Rice won his third Oscar for "Best Song" for the composition "You Must Love Me", co-written for the 1997 film version and starring Madonna.
In 2000, another Elton John-Tim Rice colloboration resulted in the stage production Aida. John and Rice also produced an all-star album of 14 songs from the show with guest artists such as Sting, James Taylor, Dru Hill and Shania Twain. One of the songs from the album, "Written in the Stars," performed by Elton John and LeArm Rimes, became a top ten hit on Billboard. The pair then went on to the score for the Dreamworks picture The Road to El Dorado, also released in 2000.
Among other memorable Tim Rice songs from his catalog are "Any Dream Will Do," "I Don't Know How to Love Him," "Don't Cry for Me Argentina," "One Night in Bangkok" and "Written in the Stars."